We are a team of professional psychiatrists, psychotherapists, psychologists, psychiatric nurses and paramedical staff.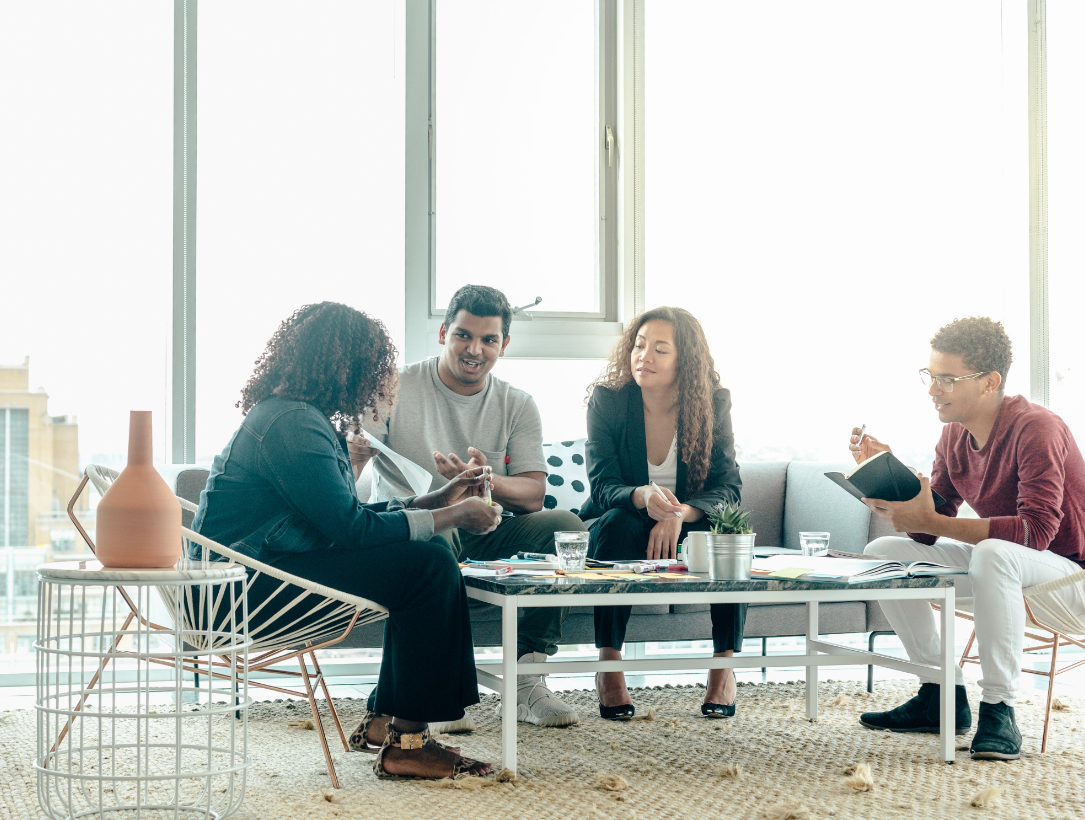 Years of delivering health solutions
Lives impacted by our work
Pinnacle Medical Services is a Health and Wellness Centre that deals with Psychological and Mental Health Related Problems. It is a private limited liability company established in year 2011, as a one-stop health and emotional wellness hospital, that focuses on medical consultancy for psychological, emotional, mental and behavioural health related problems, with offices at Lekki, Lagos, Nigeria.
We are open 24 hours, 7 days a week, our facility is made up of professional psychiatrists, psychotherapists, psychologists, psychiatric nurses and paramedical staff, under the leadership of Dr. Maymunah Kadiri as the Medical Director/Psychiatrist-In-Chief.
Normalizing Mental Health conversations by building a culture of compassion.
We will provide end-to-end care within the mental health ecosystem and facilitate safe spaces with a view to achieving healthier, wealthier and happier individuals for a just and equitable society.
Dr. MAYMUNAH YUSUF KADIRI (aka DR. MAY) popularly referred to as "The Celebrity Shrink," and is a multiple award-winning Mental Health Physician, Advocate & Coach. She is the Medical Director and Psychiatrist-In-Chief at Pinnacle Medical Services, Nigeria's leading and foremost Psychology and Mental health clinic prominent in the application of innovative clinical approaches in the management/treatment of a wide range of psychological, emotional, and behavioural related disorders. 
Dr. Kadiri is a dynamic Consultant Neuro- Psychiatrist and a Fellow of the National Post- Graduate Medical College of Nigeria (FMCPsych) with almost 20 years of experience as a practising Physician. She is a trained and certified Rational-Emotive and Cognitive Behavioural Therapist from Albert Ellis Institute, New York, USA. She is also a certified Trauma Counsellor and Neurofeedback Practitioner. 
Dr. Kadiri has wide experience in psycho-therapeutic techniques and has perfected her skills whilst in private practice and whilst working for a variety of organizations. She is a recognized radio and television guest Psychiatrist and Psychotherapist. She also contributes to articles published in magazines and newspapers. 
She is the only Nigerian with the 14Ps…..Physician, Psychiatrist, Psychologist, Psychotherapist, Practitioner (NLP, BFB, NFB), Public Speaker, Published Author, Producer (movies), Proficient Coach, Parent, Philanthropist, People-oriented, Public Health Advocate and Passionate about God and life." 
The founder of Pinnacle Health Radio, African's #1 online health radio and a non for profit organization, "Pinnacle Medicals SPEAKOUT Initiative" which is geared towards creating Mental Health literacy in Nigeria and beyond. The Executive producer of award-winning movies, Pepper soup (focused on drug abuse) and Little Drops of Happy (focused on depression, postpartum depression and suicide) and creator of the most innovative mental health app in Africa, HOW BODI. 
As a forerunner in the practice of mental health and other novel therapy techniques in Nigeria, she continues to be the most sought Psychiatrist and Psychotherapist in Nigeria and beyond. A Goldman Sachs scholar, Vital Voices Fellow, Tony Elumelu Foundation Alumna, an Ashoka change maker, a global thought leader and has been recognized locally and globally for her movement in the field of health and wellness, especially mental health. 
An alumnus of the US State Department, International Visitors Leadership Programme (IVLP), 2017 and Aspen Fellow, 2021.
 She is a global affiliate of Work Place Options (the United States and the United Kingdom) and provides Critical Incidence Stress Management (CISM) and other forms of employee assistance programs to corporate organizations worldwide.
She has attended several local and international Continuous Professional Development Courses and Training Programmes. In recognition of her outstanding leadership and performance in the field of mental health, she was selected for a Course on the Development of Leadership and Professional Skills for Young Psychiatrists in the year 2011, a World Health Organization affiliate programme. 
Dr. Kadiri's knowledge in the field of psychiatry and psychology also provides her with a sound foundation for her teaching practice. She has facilitated the development of "School-Based Mental Health Programmes" in some nursery/primary/secondary schools around the Lagos metropolis, as part of her community mental health advocacy activities. She is also involved in "Counseling Skills Training in Adolescent Sexuality and Reproductive Health" in secondary schools. 
She has developed a strong practice in the area of Employee Assistance and Counseling Programme (EAP). She is also experienced in consultations on employee performance problems, workplace interpersonal conflict management challenges, team building and other behavioral issues that have negative impacts on productivity. 
She is a member of several professional organizations, including, Nigerian Medical Association (NMA), Society of Occupational and Environmental Health Physicians of Nigeria (SOEHPON), American Psychiatric Association (APA), Employee Assistance Professionals Association (EAPA), International Society for Neurofeedback and Research (ISNR), Medical Women Association of Nigeria (MWAN). 
Her driving force is to live, to learn and to impact generations positively. When not working as a Physician, she loves to tour the world, work on disruptive innovations and talk fashion. 
Dr. Maymunah Kadiri is a trailbrazer, an innovator and she is married with three lovely children.
Client Satisfaction, Empathy and Confidentiality. 

The Pinnacle Medical Services is a private medical practice in Ikoyi, Lagos – Nigeria. It comprises a dedicated team of specialists and therapists providing in-house private secondary and complementary care. This "polyclinic" approach represents a new and integrated way of providing healthcare to the local community, with a range of everyday services all available in the same building.